Wibu-Systems has notified us about the presence of three vulnerabilities in WibuKey. Our GC Image and LC Image software use WibuKey as license dongles.
Wibu-Systems has released an update (v6.50) of WibuKey runtime:
https://www.wibu.com/support/user/downl ... wnload-216
, and recommends an update of WibuKey runtime to a new updated version on all systems not running in protected environments.
Our current recommendation:
We recommend all users to check if WibuKey runtime
v6.40 or older
is installed on their systems
ASAP
. If yes,
Unplug any WibuKey dongle
Uninstall the WibuKey runtime. Choose

Ignore

if a file is reported locked and continue to uninstall.
Restart
Download and run the latest WibuKey runtime

v6.50

installer
Uncheck both server and network options as shown below if the WibuKey is used only for GC Image or LC Image software, and then install. If the WibuKey is used by another software, contact the software vendor for instructions.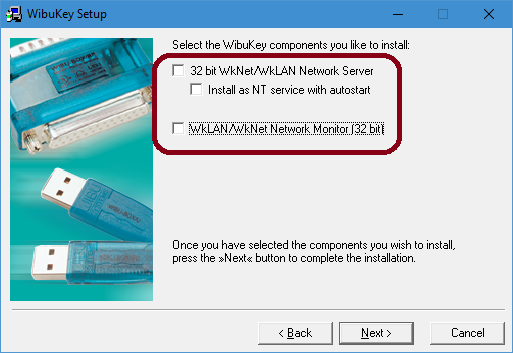 We are working with Wibu-Systems and will post additional updates once we know more.