Question:
My computer (also three other computers) does not recognize my WIBU USB key. Could it be a problem of the USB hardware?
Answer:
A broken hardware is rare. There are other more common reasons that your computer does not recognize the WIBU USB dongle including:
The WIBU key driver is not installed.
The date of your computer clock is not correct.
Bad USB port or wrong USB port. Note that the WIBU key may not work on a USB 3.0 port especially for a SuperSpeed USB port.
The WIBU key is not licensed for the version of GC Image software you try to run.
You can use the following steps to diagnose the USB dongle:
* Update the Wibu key driver from here:
https://www.wibu.com/support/user/downl ... _for_Users
Search for "WibuKey Runtime for Windows"
* Plug-in the USB key
-> Open Windows' Control Panel > Search "WibuKey"
-> Open WibuKey Configuration.
Then, the WibuKey control panel should display the key under USB as shown below: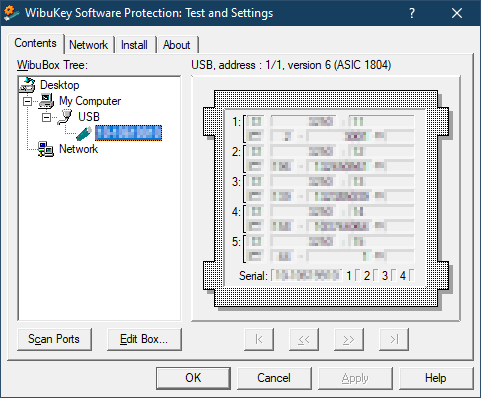 If you cannot find WibuKey control panel, the driver is not installed correctly. Try uninstalling and reinstalling the driver.
If the key is not displayed, try another USB port, or restart Window and try again. Once you have the key displayed, try to run GC Image again. If you still get a license error, please take a screenshot of the WibuKey control panel with the key displayed and
contact us
.
If you cannot get the key displayed, the key might be broken. Please
contact us
with your license number.