Investigator ML is a tool for supervised pattern recognition and classification. With input of a list of chromatograms, each with name, sample class, and feature values, Investigator ML allows the user to:
Configure the chromatograms into training and testing sets and select features to be used for pattern recognition and classification.
Build and apply a classification model for pattern recognition.
Investigator ML provides various tools for visualization and reporting on the chromatograms, features, feature patterns, classification models, and classification results.
Installation
The plugin requires Version 2.9 (64 bit) or later.
Download here: the Investigator ML plugin
Double click to run the installer exe.
Extract it to the GC Image or LC Image installation folder as shown below.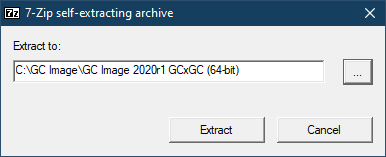 Usage
With an analysis loaded in Investigator, click

Tools

>

Investigator ML

.
Use the

Refine Model Dialog

to specify the

Feature

,

Attribute

, and the two classes (

Figure 1

).
Select some or all of the available images for use in the classification.
Click

Submit

to load the specified data into the

Investigator ML

plugin (

Figure 2

).
For further usage instructions, access the

Investigator ML Users' Manual

with

Help

>

Users' Manual

.
Figure 1
: Export classification feature data from Investigator to Investigator ML.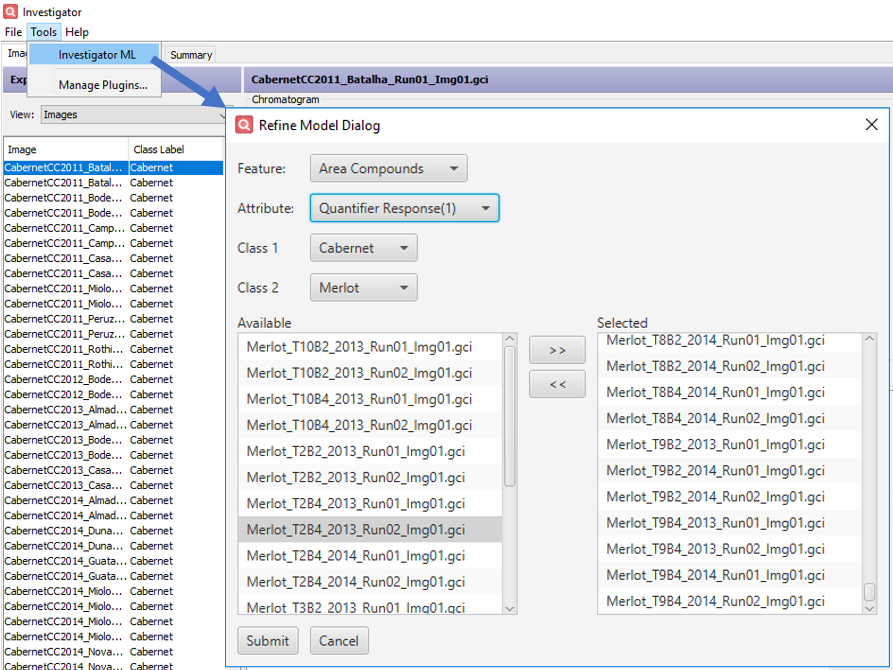 Figure 2
: Chromatograms Tab with Items Table and Item Analysis Graph.